Resources
Newsletter
The veterinarians and staff at the Hearthstone Animal Clinic are pleased to provide you with an online newsletter. This fun and fact-filled newsletter is updated on a regular basis.
Included in the newsletter are articles pertaining to pet care, information on Hearthstone Animal Clinic, as well as news on the latest trends and discoveries in veterinary medicine.
Please enjoy the newsletter!
Current Newsletter Topics
Tick Prevention
Tick, Tick, Tick: For Tick-Borne Infections and Unprotected Pets, it's Only a Matter of Time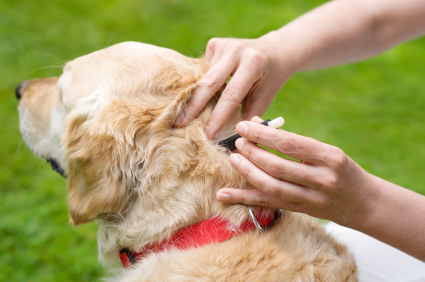 Last week, while lavishing my dog with some behind-the-ear scratches after a walk together in the woods, I found a tick on her leg. This was alarming for a couple of reasons. Not much larger than a freckle, the critter nearly escaped my notice. Even when I did see it, I almost dismissed it as a speck of dirt or a bit of lint—after all, it had been six months since I had needed to be vigilant. Then I remembered: It's spring, the weather is getting warmer, and here come the ticks—especially the tiny, easily-overlooked deer ticks that carry Lyme disease.
And there are even more reasons to be concerned. According to an article in Veterinary Practice News, tick populations are increasing and are poised to reach unprecedented levels in 2013, due to a number of factors including warmer winters, decreased insecticide usage, and the white-tailed deer population, which has swelled as a result of successful conservation efforts. White-tailed deer are ticks' primary mode of travel and the main reason they are so widespread, although other migratory animals such as birds and coyotes transport ticks as well.
Aside from Lyme disease, ticks can carry almost a dozen human and animal diseases, including Rocky Mountain spotted fever, anaplasmosis, babesiosis, ehrlichiosis, and Cytauxzoon felis, a deadly organism that afflicts domestic cats.
Treatment a necessity, not an option
When it comes to illnesses, prevention is generally the least costly and least stressful option, and tick-borne infections are no exception.  Given the emerging statistics about tick population growth and disease, prevention protocols should be considered a standard, not optional, part of pet care—as important as semi-annual wellness exams, vaccinations, and even fresh water and food.
Talk to your veterinarian about tick-borne diseases that are specific to your area and about implementing an effective protection plan. Options include:
Lyme disease vaccine
Veterinarian-recommended tick and flea preventive products
A long-lasting insecticide yard spray that will kill both tick eggs and larvae
Regardless of the method, or combination of methods, you choose, it is a good idea to always thoroughly check your dog after being outside, especially in woodsy, grassy, or brushy areas. If a tick is attached to your dog's skin, remove it carefully with tweezers, and wash the affected bite area and your hands with soap and water afterward.
Keeping Your Dog Healthy
Maintaining your dog in top physical shape and optimum health is the goal of every responsible dog owner. It is also your veterinarian's goal, and together, you can ensure that your pet stays healthy for years to come. Crucial to maintaining your dog's good health is the routine physical examination that your veterinarian performs on your pet.
Check-ups are important because they provide an opportunity to prevent diseases or even avoid them altogether. Unfortunately, many pet owners tend to underestimate the value of these visits because their pets appear to be healthy. However, this may be deceiving, since many diseases are often not evident in the early stages.
What Happens During A Wellness Examination?
Before the physical examination begins, your veterinarian asks you questions concerning your dog's state of health. This is very important for determining whether or not there are problem areas that need to be addressed. After obtaining a history, your veterinarian performs a physical examination on your dog. Starting at the head, your veterinarian examines the eyes, ears, face, and mouth. Examining the teeth is especially important since up to 85% of all dogs and cats over four years of age have some degree of periodontal disease! Early detection of periodontal disease is important, not only for effective treatment but also future prevention.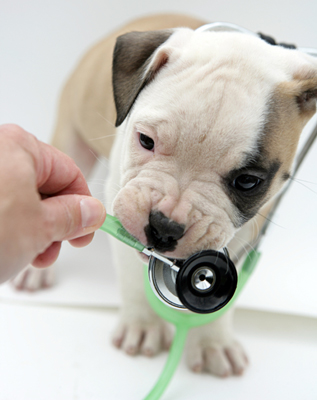 Health & Behavioral Risks to Consider
• Heartworm- Heartworm disease is a serious threat that causes cardiovascular weakness and lung incapacity. Caused by Dirofilaria immitis, these worms plug up blood vessels, which places an increased workload on the heart, along with restricted blood flow to the lungs, kidneys, and liver. This can eventually lead to multiple organ failure, including heart failure and death. Visible signs of the disease often do not appear before the infection has caused significant and irreversible internal damage. As part of an annual physical examination, your veterinarian can perform a simple test to detect heartworm disease and prescribe an easy-to-use preventive.
• Obesity- Your veterinarian can also determine whether or not your dog has an obesity problem. Obesity affects almost one out of every three pets, making it the most common nutritional disease among dogs and cats. Through visual assessment and palpation, your veterinarian can advise on whether or not your dog could benefit from a weight-reduction program.
• Diet- Diet is one of the most important considerations in health maintenance. Its importance lies not only in optimizing a pet's health, but also in the prevention and management of many diseases. Nutritional counseling is an essential part of the veterinarian's checkup and many owners use the opportunity to gain valuable advice on what to feed their pets.
• Obedience- Training is important for your pet's health because behavioral problems account for more deaths in dogs than any known disease. In fact, a well-trained and obedient dog is more likely to live to a ripe old age than a poorly trained one. Obedience-trained dogs are less likely to be involved in car accidents and dogfights, tend to be happier, and are less likely to have behavioral problems. The checkup provides an opportunity to discuss training techniques and behavior concerns with your veterinarian.
Living with an Aging Pet
People have a wide range of attitudes about getting older, ranging from optimism to pessimism. But when it comes to pets, people tend to have a negative attitude about aging. The tragedy of getting old is that we attribute the problems pets face to old age, and don't bring them to the veterinarian. Most owners think that pets can't be helped if it's just old age, often overlooking symptoms that could be treated or eased.
There are a series of physical changes affecting aging pets' bodies. These may include graying of the muzzle, thinning of the coat, brittle toenails, arthritis and lameness, whitening of eyes (cataracts), difficulty hearing and dental problems.
Pets entering their golden years face two types of changes--those that can be relieved with the help of a veterinarian, and those that cannot. Veterinarians can prescribe medication to ease the pain of arthritis and even perform surgery to replace painful hips. Veterinarians don't have means to treat deafness; however, surgery can cure cataracts. There is also medication that can be prescribed to alter mental status, making older pets less senile.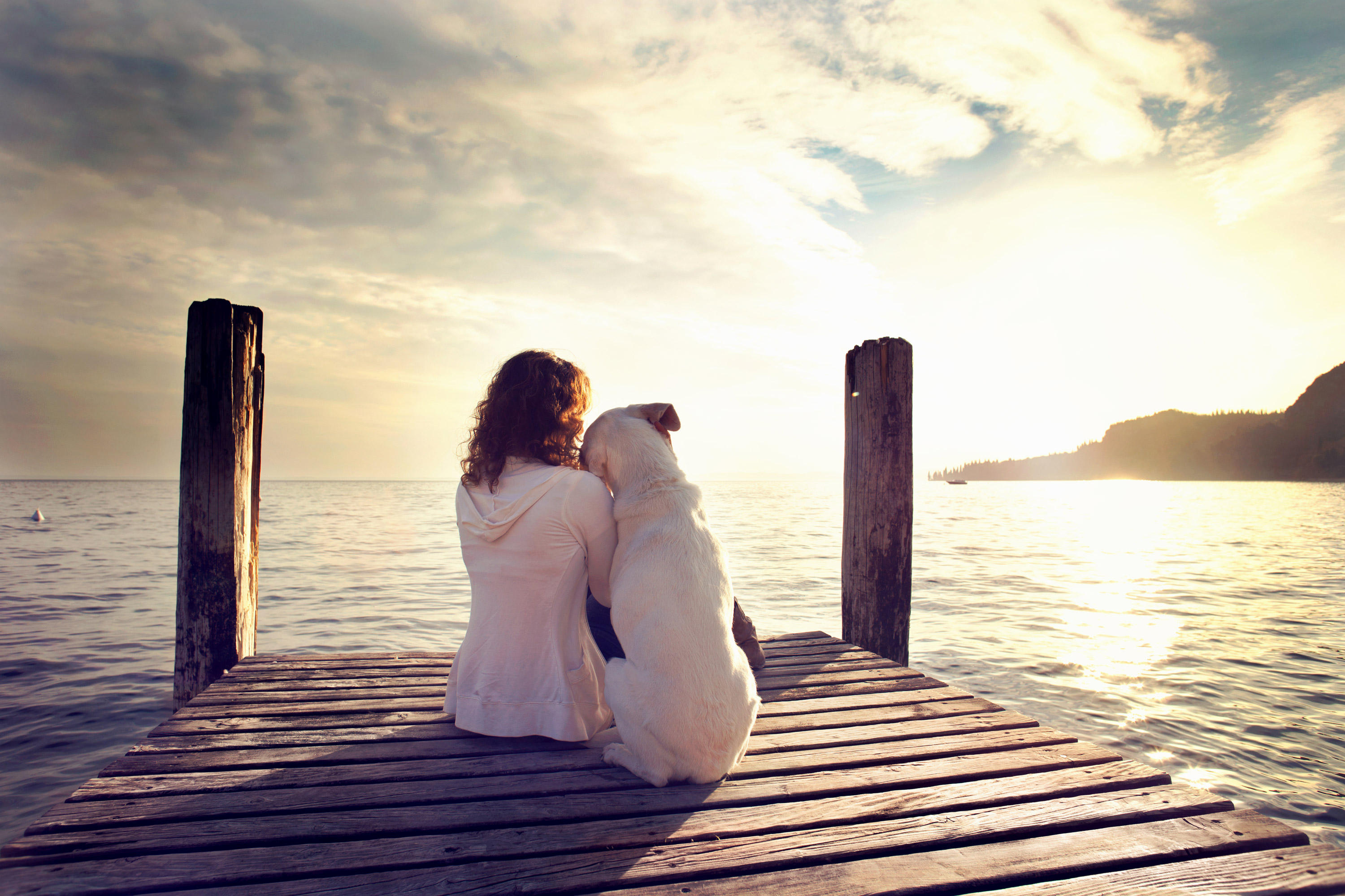 With aging, there are also behavioral and mental changes that take place. Older animals have more difficulty getting around. They lose self-confidence and tend to stay close to their owners and close to home. Fear of strangers and new surroundings may be more pronounced in an older pet as well.
Older dogs and cats usually sleep more, pay less attention and don't tolerate the cold weather as well as they did when they were younger. The aging process begins and ends differently for each animal. It's just like humans. There are people in their 70s who appear young and there are people in their 60s who appear old. On the average though, small dogs and cats begin to exhibit signs of aging at 9 to 10 years old, while large dog breeds begin to age at about 7 years of age.
Owners need to prepare themselves mentally as their pets undergo the aging process. Emphasis should be placed on quality of life. This means that owners should have their older pets examined by a veterinarian. Annual (or even semi-annual) veterinary examinations are recommended. This way, any potentially serious problems can be diagnosed (early and treatment can be provided that may slow the progression of the ailment and, if possible, cure it.
Some pet owners try to avoid the fact that a pet won't be around forever. As a pet ages, it's best to accept the process and try to provide him or her with a good and happy quality of life.
When a pet is very old and has severe medical problems, an owner must confront the decision of putting him or her to sleep. Many owners have a common misconception on this topic. People always hope their pets will die peacefully in their sleep, but this rarely happens. Very often, owners wait too long and the pet incurs too much pain and suffering. When an animal loses bowel control or can't move its legs, owners should interpret these signs and make the appropriate choice.
Making the decision to euthanize a pet that has been a member of the family is never easy. Owners need to know that it is the final step in the human - pet relationship. Putting an animal to sleep is the last act of love from a good owner to their loyal companion.
Testing Reduces Risks in Pet's Anesthesia
The practice of veterinary medicine often requires the use of anesthesia. Anesthesia is sometimes used in order to perform even the most routine procedures. Pets don't understand that they need to be calm and still during dental procedures or while an X-ray is being taken. Some pets are so nervous that they won't even allow a veterinarian to perform a physical examination without some type of chemical restraint like a tranquilizer or anesthetic.
Pet owners are often concerned about the risks associated with anesthesia, particularly with an older pet. Even though the anesthesia risks are relatively minor for routine procedures performed on young and healthy pets, there is always the potential for complications.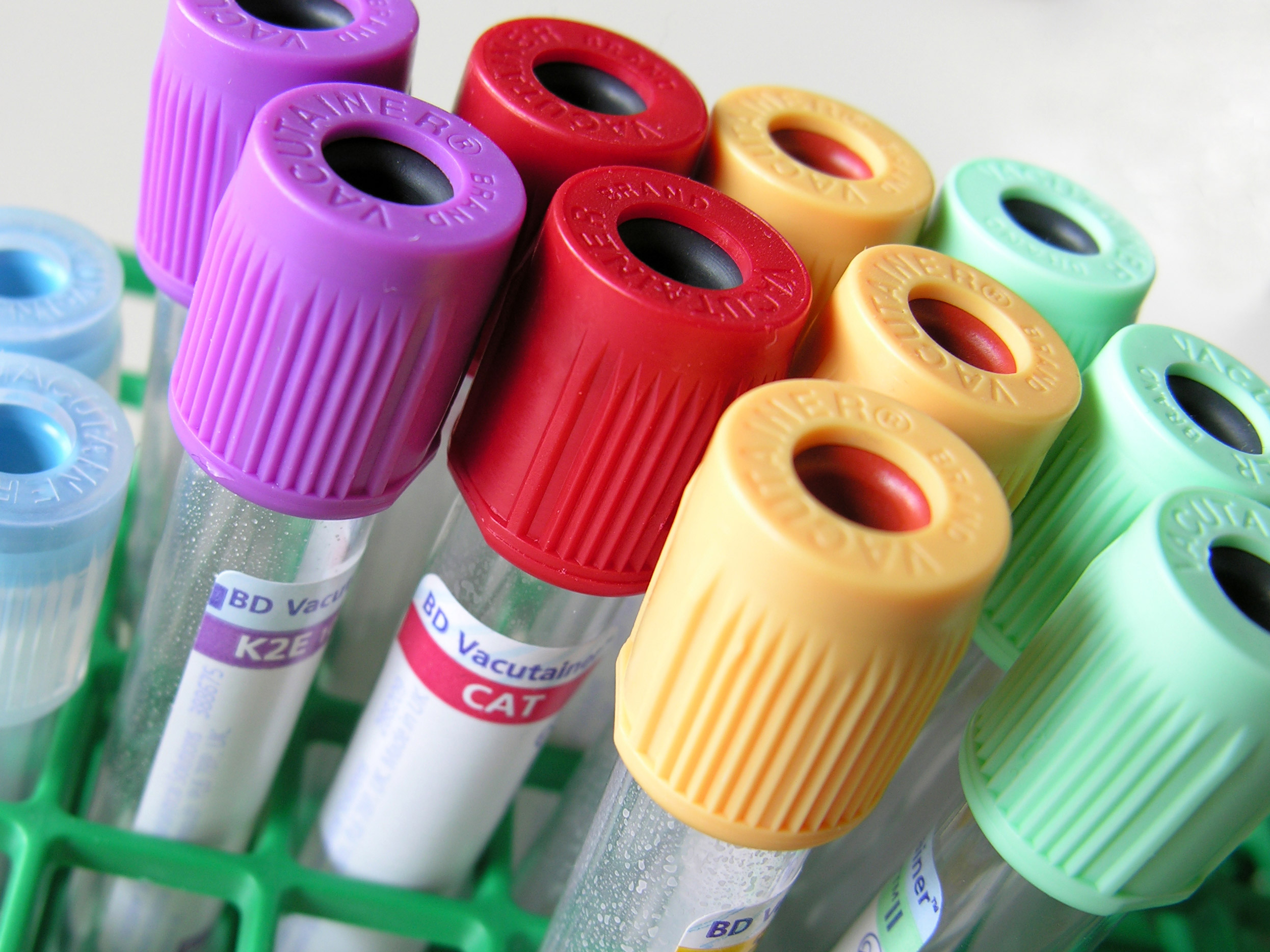 A complete physical exam, laboratory blood tests, as well as other diagnostic procedures enable veterinarians to screen for potential problems and risks before anesthesia is administered. This procedure is relatively inexpensive and well worth the time and money.
Studies have shown that about 10 percent of animals involved in pre-anesthetic laboratory testing have had their normal anesthesia protocol altered. In a third of these cases, the procedure was postponed until the problem was corrected.
A young healthy pet's blood work may simply consist of a total protein and red blood cell count. Older pets are more likely to have an underlying disease and more extensive blood analysis (serum chemistry) may be necessary. The results obtained from the serum chemistry provide the veterinarian with information on the health and function of the kidneys, liver and other organs.
Remember, pre-anesthesia testing is advantageous to your pet's health.
Fourth Of July Pet Safety Tips
Fireworks and the Fourth of July go together like ... well, fireworks and the Fourth of July. While you may already have safeguards in place for people and children, there are additional things to consider for pet owners. Here are a few tips on helping your pets remain safe and happy while dealing with fireworks.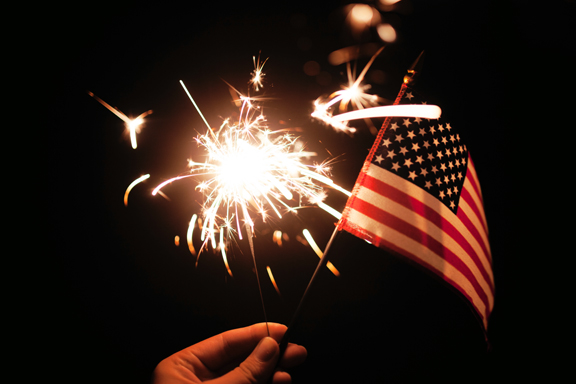 Always keep fireworks out of reach of your pet- While this may seem obvious for lit fireworks, it's important to keep unlit fireworks away from your pets as well. Ingesting fireworks could be lethal for your pet. If your pet does get into your fireworks, contact your veterinarian right away.
Be aware of projectiles- Roman candles, for example, have projectile capabilities. If used incorrectly, an ejected shell can hit a pet, causing burning. If your pet gets burned, contact your veterinarian right away.
Keep your pet on a leash or in a carrier- Never let your pets run free in an area where fireworks are going off.
Know what do to in case of a seizure- For some animals, being in the presence of fireworks can trigger a seizure. If your pet is prone to seizures, he or she should never be around fireworks – but most pet owners won't know if their dog is prone to seizures until he or she experiences one. If this happens, stay calm and remove any objects in the area that might hurt your pet. Do not attempt to move your pet, as they may bite without knowing it. When the seizure is over, move him or her into an area clear of the firework's sights and sounds. Call your veterinarian right away.
Ease your pet's fear- Many pets are frightened of fireworks, and may exhibit fear by whimpering, crying or otherwise displaying uneasiness. Create a safe space for these animals before the event. During the fireworks, use the radio, television, fan or air conditioner to create white noise that will drown out the sound of the fireworks.
By planning ahead and keeping key information in mind, your pet can have a happy, stress-free Fourth of July – and so can you!